 
Fist Explorer - Powder Lubricants x3
3 FIST EXPLORER LUBRICANTS FOR THE PRICE OF 2!
The Fist Explorer powder lubricant is an ultra-powerful lube containing 65g of powder. This lube is what we call a "homemade DIY lube". Indeed, to make lubricant, you need to mix the powder with water (5g of lubricating powder for 500 ml of water). This lube, specifically designed for anal sex and fisting, is ultra-effective and easy to clean with hot water on any type of surface (unlike many other lubricating powders). 
With a bottle of Fist Explorer lubricating powder, you can prepare up to 6.5l of lubricating gel. Once ready to apply to your genitals, this lube can be kept for 5 days in the fridge. Made by the French sex brand: Everest Pleasure.
To dose the water and powder mix, a measuring cap is included.
With this pack of 3 bottles, you can make no less than 19.5 litres of lubricant yourself. This pack is therefore very economical and advantageous, to say the least!
May not be suitable for diabetics.
Features of the Everest Fist Explorer Powder Lubricant 3 Pack
Powder Lubricant 
To do it yourself at home 
Brand: Everest Pleasure
Made in France
Compatible with condoms
65g of lubricating powder 
Package with a measuring cap
Mix 5g of powder with 500ml of water 
Very easy to clean with hot water
Efficiency 30 minutes
Test on your skin before use on the intimate mucous membranes
Do not apply other products on the same intimate area simultaneously
In case of skin irritation or eye contact, wash thoroughly with water and seek medical advice if necessary
Contains maltodextrin (sugar derivative)
Advice for use: Before using the lubricant on your private parts, test a small quantity on your forearm. In case of an allergic reaction, discontinue use.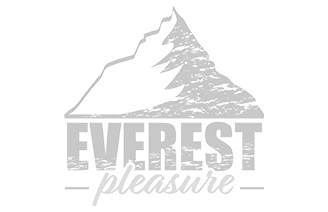 Data sheet
Compatible with latex condoms

Yes

Sexual practice

Anal and/or Fist

Lubricant size

Small size: 30 to 100ml

Pack units
| | |
| --- | --- |
| | Home delivery - EMS Network Express Mail : Delivery scheduled between the 06/06/2023 and 08/06/2023 |
Other products in the same category :