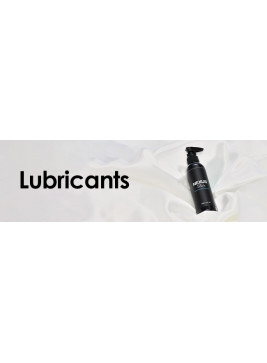 Sexual lubricant is an intimate gel that is very useful for masturbating or sex with a partner. It will help you have as much pleasure as possible. At Jaloo, lubricants are the favourite complementary accessories for our customers. 
 A little help during your sexual intercourse
A sex lubricant is a true ally to guide you to pleasure. It is easy to carry and to be at your hand whenever and wherever you want. This gel will make sex more fluid and softer by lubricating the vagina, the anus or the penis. It's a must-have whether you're alone using a sextoy or with a partner. This product is non-toxic and thoroughly tested and can come in different fragrances.
An erotic toy
Sex lubricants can be rightly considered as erotic toys since you can use them in different ways if you're looking for something to spice up your sex life or need more comfort and moisture. The lubricants we sell on Jaloo are water- based or silicone-based in a liquid form.
There are also other kinds of lubricants such as powder-based ones or greases. For years, a new type of lubricant has been of interest among our customers : organic or vegan lubricants for those seeking an organic or more natural sexuality. To decrease vaginal dryness, this lubricant is a good alternative to repetitive rubbing in this area in the anus.
With relaxing qualities
With such qualities, lubricants are good for sexual arousal and are good accessories to boost your creativity and desires whether alone or with a partner. This type of lubricant gives you a particular feeling of weel being during and after sex. It will help you enjoy the moment you're having and also help you appreciate the softness of a penis for example. So don't hesitate any longer and make your choice among our wide range of lubricants on Jaloo.