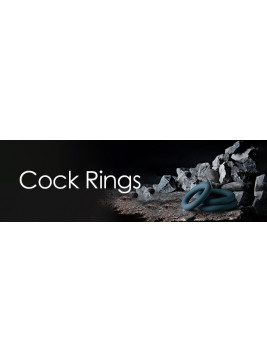 Enjoy the sensitivity of your penis with the Cock Ring
You want to increase the sensitivity of your penis and get a really swollen glans during your erection? So, get the cock ring for more orgasms. The cock ring increases the sensitivity of your penis and increases your pleasure tenfold. Your erection will last longer and your orgasm will be amplified. 
An explosion of pleasure with the cock ring
To experience an intense orgasm, you need to stimulate your penis. The cock ring is the ideal toy for this purpose. It allows you to intensify the sensation in your glans and to reach seventh heaven. The Dark-Line brand offers you, among other things, a metal ring specially designed to maximise your pleasure. This metal ring increases the volume of your penis and intensifies the tingling you feel when you touch it. Your pleasure will therefore be at its peak and your orgasm will be rejuvenated. You will notice a clear improvement in the duration of your erection. By tightening your penis, the ring will increase your blood flow and allow your orgasm to become even more intense when you ejaculate. You should therefore choose a ring the size of your glans to feel the desired effect. 
Note:
- To avoid injury, stimulate your penis with the ring and pour some lubricant on it, 
- If you are uncircumcised, carefully put the ring on your knob so as not to pinch your foreskin,
- The ring should not be used for more than 20 minutes,
- If the ring starts to pinch you or cause you pain in your penis, remove it immediately.