Jaloo: Delivery and returns
All orders placed before 1:00 p.m. are shipped the same day (excluding promotional periods).
All orders are shipped within 24 working hours maximum, excluding French public holidays.
We take care to strengthen the parcels in order to prevent any risk of breakage.
Once your package has been handed over to the carrier, an email is sent to you with a tracking number to check its delivery HERE for GLS, HERE for COLISSIMO. 
For deliveries within the UK, shipping is free of charge for orders over €59.
Warning: In the case of parcels returned because of being unclaimed at your post office following the notice left in your letterbox (generally 15 days) or in the case of a mistake in the indicated address we will recharge you for the shipping costs according to the destination of redirection of your parcel.
Deliveries may take longer than normal during promotional periods, sales and summer months.
Choice of carrier 
Jaloo.paris offers you two carriers according to your preferences: 
GLS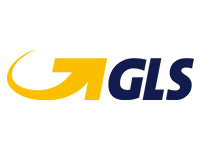 Colissimo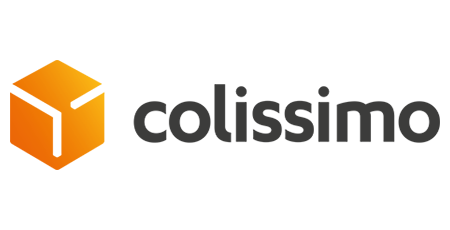 You may choose your carrier at the final stage of your order.
Delivery timelines
The information below is provided as a guideline only. Since the start of the health crisis, carriers no longer guarantee delivery within 72 hours, nor reimbursement of costs if this deadline is exceeded.
We advise all of our customers to monitor their tracking link as a priority because, in order to avoid any contact with the recipients, the majority of carriers no longer call or ask for a signature.
We have no control over this situation and we are adapting as best as we can, on a daily basis, to help our clients if they encounter difficulties.
Delivery of packages
Two solutions are available to you:
    • At home
    • At a Relay point 
At home
From €60 of purchase, the delivery of your order is automatically subject to a counter signature. 
You then confirm the good reception of your order by signing the delivery slip. Another member of your family can also receive the package for you. 
At a Relay point (Via Colissimo)
You can also choose the Relay point, this means that you choose, from a list of Relay points near you, the one that suits you best. 
You then confirm reception of your order by signing the delivery slip. 
You will need to show your ID to collect your package. 
Notice of passage 
If the package could not be delivered directly to the recipient the carrier must leave a transit advice note containing essential information in order to organize a new delivery, or the contact details and address of a Relay point where the parcel will be delivered by default. This information can also be found on your tracking link. 
We remind our customers that our parcels are neutral and devoid of any inscriptions of our name/brand.
Transport and delivery timelines
Our carriers, GLS and Colissimo, deliver on working days:
From Monday to Friday (7:00am - 6:00pm)
Your order is late?
The logistics department of Jaloo makes every effort to limit delays as much as possible. We cannot guarantee delivery times which could be subject to possible unforeseen events. However, we work with our carriers to deliver all our orders on time and thus satisfy our customers. 
If you notice an unusual delivery time for an order, we invite you to contact our customer service who will answer you within 48 working hours (on working days). 
International delivery:
In order to satisfy our customers, Jaloo.uk delivers throughout UK, Ireland, Sweden, Australia as well as in North America and English-speaking countries. You can also go on fr.jaloo.paris if you speak French and if you live in Spain or in a Spanish-speaking country go on www.jaloo.es. 
Our packages are neutral and have no distinctive sign that could lead a third party to identify the origin of your package or its contents. 
    • Delivery time = shipping + transport 
    • Shipping = order preparation time
    • Transport = delivery time of the order