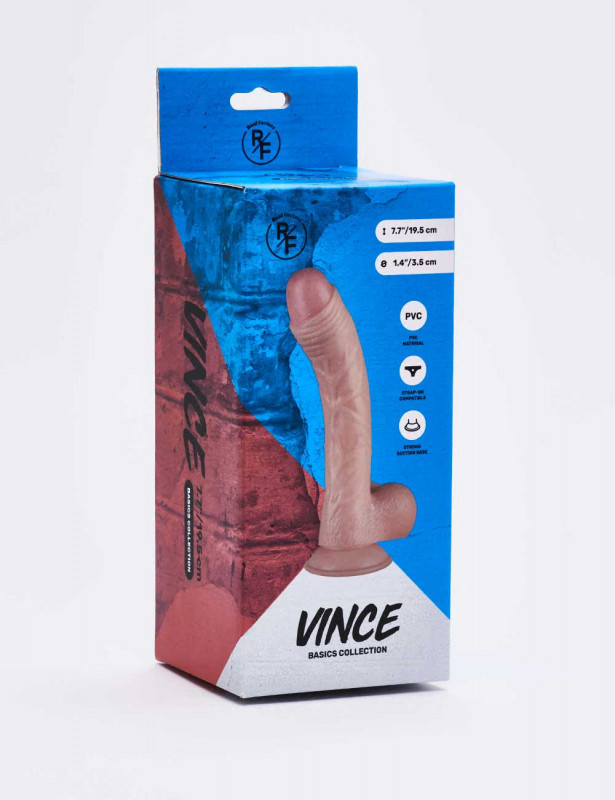  
Dildo - Realistic Vince - Real Fantasy - 19.5cm
Vince by Real Fantasy is a men's dildo that was designed specifically to meet your need for anal pleasure and will soon become your favourite sex toy. This male dildo can be used on its own or as a strap-on dildo for playing sex games with your partner. This anal dildo is extremely realistic and is very soft to the touch.
  

Flexible, this realistic dildo will adapt to your desires. Featuring a suction cup base, you can put it on any flat surface for hands-free fun! This dildo is waterproof so, for more fun, you can take it in the shower or in the bath.
We advise you to use a lubricant to get the most out of this sex toy for men.
PVC (phthalate-free)
Waterproof
Length: 19.5cm
Diameter: 3.5cm
Other products in the same category :