Reading Time:
6
minutes
Another year has passed and it's time to dive into the ocean of love with the better half present in our lives. Well, for those who love, every day is like Valentine's. But the best moment to express the same love in a cute way with a partner is what we call valentine. In the midst of the pandemic wreaking havoc all over the world, if we get a chance to celebrate, then we need to be more creative than necessary. So that just for a moment forgets all the difficulties. And that's why this Valentine is going to be special, and you need to be more creative and buy personalised gifts. Find the best sexy Valentine's Day gifts for him!
What Should I Gift My Better Half On Valentine's Day?
Yes, this is a common question. To which the answer is that what can be better for him than breaking all the bonds of love and shamelessness and flowing like a flood. You have to be romantic, thoughtful, but also wild and naughty for them. The goal is to surprise him with a gift that he cannot forget for the whole year. The most popular gifts are valentines personalised cards, date night, flowers or chocolate, it's time for a change.
Whether you are dating someone for a short time or are in love with him for a long time. Whether it is your first Valentine or you have already experienced it before. You have to do something special for your loved one. Give them a great gift or a few gifts. And make this Valentine's 14-February a memorable one.
Here are some of the best Valentine's Day gifts ideas to express your love and appreciation for your boyfriend, husband or even for a man who recently arrived into your life. You can make the whole year special and you can sit deeper in their hearts.
Valentine's Day Morning Gift
What better way to express your love than to start the day with your loved one and especially from bed at home. Imagine you are in sexy lingerie, with your sexy body doomed, and you begin with "Happy Valentine's Day" and "I love you", with the romantic breakfast tray in your sleeping partner's ears. Imagine the first sight of your beloved boyfriend or husband falling on your sizzling sexy body. And instead of breakfast, he takes you in his arms, and then both of you start diving in the ocean of love.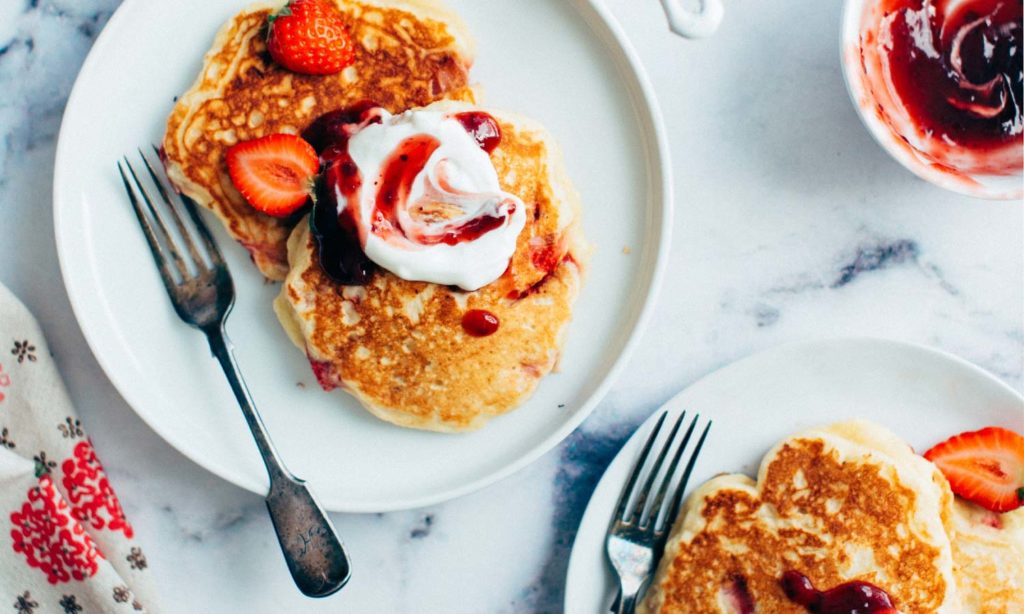 Surely this memorable moment will fill your partner's heart with more love for you.
Gift him pleasure with a Vibrating Cock Ring
This would be a unique and wonderful new naughty gift for your boyfriend. With this Vibrating Cock Ring from Latetobed, you will get an erection in your partner's penis with maximum sensation. Made of high quality and silicone, this penis ring will provide the best of pleasure for both of you during intercourse. It creates intense stimulation on your clitoris along with the penis. This cock ring not only keeps the excitement for a long time but also takes the female partner to the final pleasure. Its powerful motor and 20 vibration modes take you both to the extreme end. And it can be the perfect personalised Valentine day gift for your boyfriend or husband.
Make him try a Vibrating Plug and Cock Ring
This double happiness box not only produces sensation and erection in the penis but also gives double pleasure by creating deep pleasure with the butt plug.
This IBEX Men-X Pack from Rocks Off inspires you to twist and innovate. The combination of these two sex toys gives amazing pleasure and experience to both of you. Be it a wonderful naughty Valentine's Day gift package that your boyfriend will surely love. Ready to play a new game?
Taste it with melted Chocolate
With these words alone, thousands of volts of current must have been created in your mind and body. You got it right. He is licking this chocolate melting on your naked body and with the warmth of your Vagina. What could be sexier than that? And what could be better for kinky night sex? With this gift, you can be sure to end Valentine's day date night on a high note! Surprise your boyfriend with a sexy game, it's the perfect time to have fun and share your love for one another.
Surely this sexy funny gift will draw him closer to you. Which will not be forgotten for years.
Gift him his best Blowjob for Valentine's Day
There is hardly any man in the world who does not like blowjobs, but how will it be a different experience when a man is gifted a sexy blowjob masturbator by his female partner. It's the perfect day to have the chance of getting a blowjob with vibrations. This sex toy can create a different sensation not only for men but also on women's breasts and clitoris, which is wonderful to use for couples. This gift takes the pleasure of intercourse to a new height. So this year, for Valentine's day, reach the feeling of getting your own happiness with your boyfriend through these sex toys.
Best sexy gift for couples
This is a great sex toy to give your boyfriend or husband as Valentine's gift. Vibrating Masturbator Hot Octopuss, As the name suggests, it is quite wild and sensational. Shop this great fun sex toy for both singles and couples. You'll be sure to buy a new personalised and unique sexy gift. The strong motor and 5 sensational vibration modes give the feeling of an all-out hard orgasm. Which can also be controlled remotely via remote. So of course you can give yourself the gift of achieving ecstasy on the pretext of your beloved male partner. So this Valentine definitely makes it yours.
Experience a new game with an App-Controlled Prostate Vibrator
Don't let men take away the fun when it comes to playing with toys. This prostate massager will really make Valentine's Day a very special sexy Valentine.
This new sex toy will give a wonderful experience to your dear partner. This prostate massager sex toy is unique in that it is fully automatic and remote-controlled. It provides a unique experience through anal pleasure.
It is equipped with innovative technology and can be operated through a mobile app. So this Valentine, through this sex toy, you can bring your dear partner closer to you. This sexy gift is the perfect gift for your male partner.
Why order the Best Sexy Valentine's Day Gifts For Him from Jaloo?
Ordering the best sexy toy from Jaloo means choosing a French brand specialised in naughty sexy gifts for men during Valentine's Day, but also all year round! With over 750 references of quality sexy toys for men and a constantly renewed catalogue, our French online sex shop makes your pleasure a priority, whatever your sexuality.
No sooner ordered than sent! Get your sexy gift for him on time for Valentine's Day thanks to our fast delivery. Take advantage of free UK delivery from €59.