 
Powder Lube Everest Fist Explorer
Fist Explorer 65g. In the shadow of morality, enter the temple of anal pleasure, with this natural lubricant gel specially designed for fisting, do it yourself product. Fist Explorer is a powdered lubricant manufactured by Everest Pleasure. You knew Everest Aromas poppers, now discover the Everest Pleasure brand, the mount of carnal pleasure. This intimate lubricant with its classy and artistic design and majestic red fist invites you to have fun. 
The formula of Fist Explorer lubricant is gentle with a pH suitable for all skin types. It has the great advantage of being very easy to clean with water on any type of material (wood, sheets, steel...) unlike other powder lubricants. 
The bottle contains 65g of powder, which allows you to make 6.5 litres of lubricating gel. Prepare the desired amount before having sex and it will keep for 5 days in the fridge. The Fist Explorer lubricant is a French quality product. The value for money is high.
Prepare 5g of powder using the measuring lid. Add powder to 500ml of water, mix well and it's ready! 
Apply Fist Explorer lubricating gel with your hand for an infinitely pleasurable inner caress. Clean your private parts with water after use. Its lubricating power is optimal for 30 minutes!
Powder Lubricant
Easy to clean with water
Made in France
Contains 65g
About Everest Fist Explorer Powder Lubricant
Lubricating gel powder
At home DIY
Brand: Everest Pleasure 
Made in France
Contains 65g of lubricating powder 
Packaging with measuring lid 
Mix 5 g of lubricating powder with 500 ml of water 
Really easy to clean with water 
Apply lube again after 30min
Dermatologically tested
May not be suitable for diabetics
Test on the skin before using on private parts
Do not use other products on the same area simultaneously
In case of skin irritation or eye contact, rinse thoroughly with water and consult a doctor if necessary
Advice for use: Before using the lubricant on your private parts, test a small quantity on your forearm. In case of an allergic reaction, discontinue use.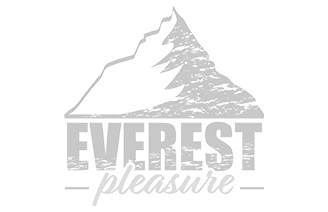 Data sheet
Compatible with latex condoms

Yes

Sexual practice

Anal and/or Fist

Lubricant size

Small size: 30 to 100ml
Other products in the same category :