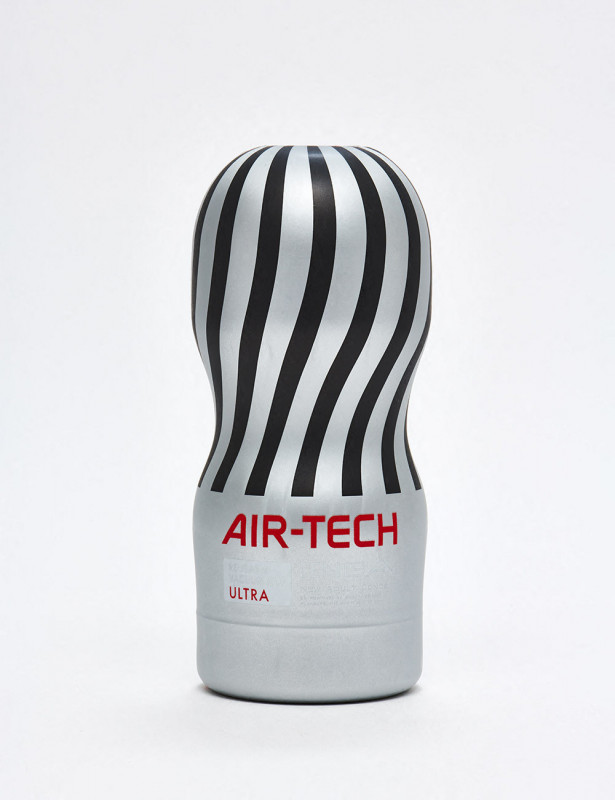  
Masturbator Tenga - Air tech ultra - Reusable - "Ultra Size"
The AIR TECH ULTRA is the large version of the reusable "Vacuum Cup". It is suitable for well-hung people because it is 1.2 times larger than the other sex toys in the range. It also appeals to men who want softer sensations. This Tenga is your ally to enjoy 18 cm of pleasure, it will let you feel intense sensations of a real blowjob! 
Masturbator Tenga 
Reusable
1 Lubricant sample included
Deatils of Tenga's Masturbator Air tech ultra - Reusable - "Ultra Size"
Size (D x W x Hmm): 80 x 80 x 181
Insertion length approx. (mm): 180
Insertion width approx. (mm): 50
Weight (g): 350
Inner material: thermoplastic elastomer (TPE), new generation silicone
Lubricant sample included
Reusable

 

To clean the masturbator, simply remove and wash the internal sheath.

 

We recommend that you use a water-based lubricant so as not to damage your sex toy.
Other products in the same category :