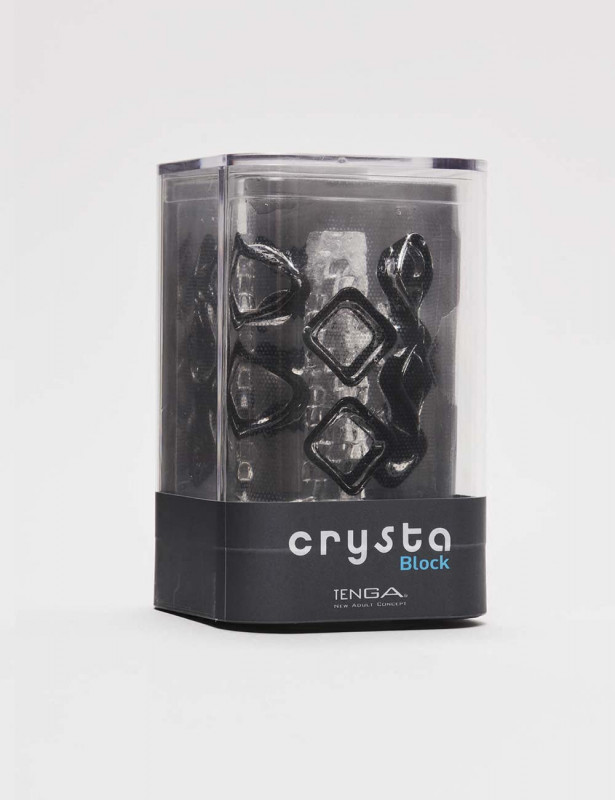  
Masturbator - Tenga - Crysta stroker Block
This Crysta stroker block masturbator for men, from the renowned brand of sex toys Tenga, offers a new innovation to indulge in! It is thanks to the flexible elastomer that the pleasure takes on a whole new dimension ...

 
Alone or with others it'll be easy to vary the pleasures by adjusting the strength and the grip of this male sex toy. Squares will surprise you throughout the experience.

 
We recommend that you use a water-based lubricant to make the most of the possibilities offered by this men's masturbator. The masturbator must be washed with water after each use.
Length: 9 cm
Diameter: 5,7 cm
More about Tenga's Masturbator Crysta Stroker Block - 9cm
Material: flexible elastomer
Square shape for unique sensations
Adjustable strength and grip.
Reusable
Length: 9cm
Diameter: 5.7 cm
Brand: Tenga
| | |
| --- | --- |
| | Home delivery - EMS Network Express Mail : Delivery scheduled between the 03/06/2023 and 06/06/2023 |
Other products in the same category :
Masturbator Tenga - Air tech ultra - Reusable - "Ultra Size"

Masturbator Tenga - Air tech strong - Reusable

This Crysta stroker block masturbator for men, from the renowned brand of sex toys Tenga, offers a new innovation to indulge in! It is thanks to the flexible elastomer that the pleasure takes on a whole new dimension ...

 
Alone or with others it'll be easy to vary the pleasures by adjusting the strength and the grip of this male sex toy. Squares will surprise you throughout the experience.

 
We recommend that you use a water-based lubricant to make the most of the possibilities offered by this men's masturbator. The masturbator must be washed with water after each use.

 

Length: 9 cm
Diameter: 5,7 cm