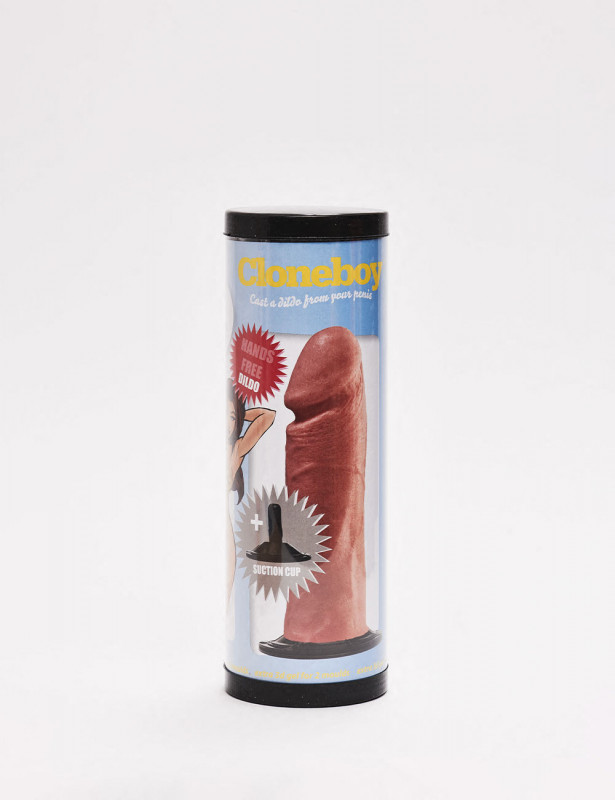  
Penis Casting Kit - Realistic Suction Cup Dildo - Cloneboy
The Complete Casting Kit from Cloneboy is perfect if you're tempted to make a 100% realistic 3D reproduction of your erect penis.

It is a fun activity to do alone or with others for a maximum of sensations... You can then play with it during sexual games, offer it or even display it!
This kit is suitable for all penis sizes. This kit contains a stimulating rubber sleeve, skin feel silicone putty, 3D Gel and a suction cup. Cloneboy has also slipped in extra 3d gel and a cock ring lasso (penis ring) to prolong your erection which will enable you to make an additional reproduction of your penis. You just have to let it sit for a couple of minutes and you will have a great silicone dildo, a replica of your penis.

The products are respectful of soft and fragile skin. There is no plaster that can irritate your skin. The moulding material contains 100% natural kelp (seaweed) and is rigorously medically tested.
 
Go for it, it's your time to play now!
Diameter: 4 cm
Length: 15 cm
Skin-safe
Natural products
Details of Cloneboy's Penis Casting Kit with Suction Cup
Realistic high-quality 3D silicone replication
Ready in minutes
A fun activity to do alone or with others
Perfect for a gift
Complete moulding kit + cock ring to make 2 dildos
Natural Kelp-based moulding material (seaweed-based)
Suitable for fragile and soft skin
Diameter: 4 cm
Length: 15cm
Other products in the same category :