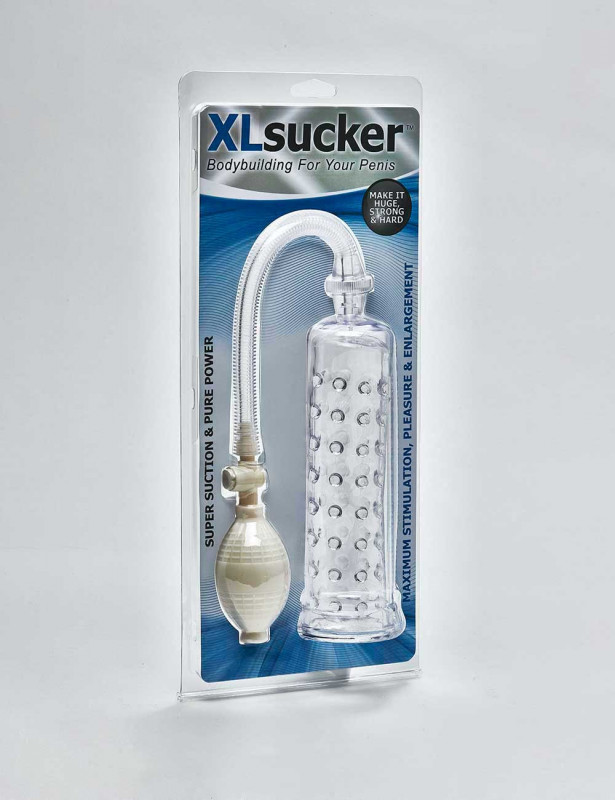  
Penis Pump - XLsucker - Transparent
The XLSucker Transparent Penis Pump can solve all of your problems, whether it's to help with erectile dysfunction or to enlarge your penis size (it delays ejaculation and stimulates an erection).


This penis pump is great value for money and comes with a lot of benefits. Pleasure is enhanced whether you use it during your games or for solo masturbation.


This penis pump is very easy to use: the device sucks air into the cylinder, which makes it possible to get an erection or to considerably enlarge the size of your penis. All you have to do is pump to see great results on the length and girth of your penis.
When you start using the penis pump, we advise you to start slowly.


First, apply water-based lubricant to the base of the pump. This makes it possible to generate the desired suction and create a good seal. Second, let your penis (without the testicles) slide into the device. This one measures 5 cm wide and 19.5 cm deep. Finally, all you have to do is gently squeeze the pump and savour the arousing effects of this penis pump.
Advice for beginners: Use the valve to release the pressure after 10 minutes of use. This valve also controls the intensity. You should never pump when it is painful, the penis extender is for fun above all!
Other products in the same category :