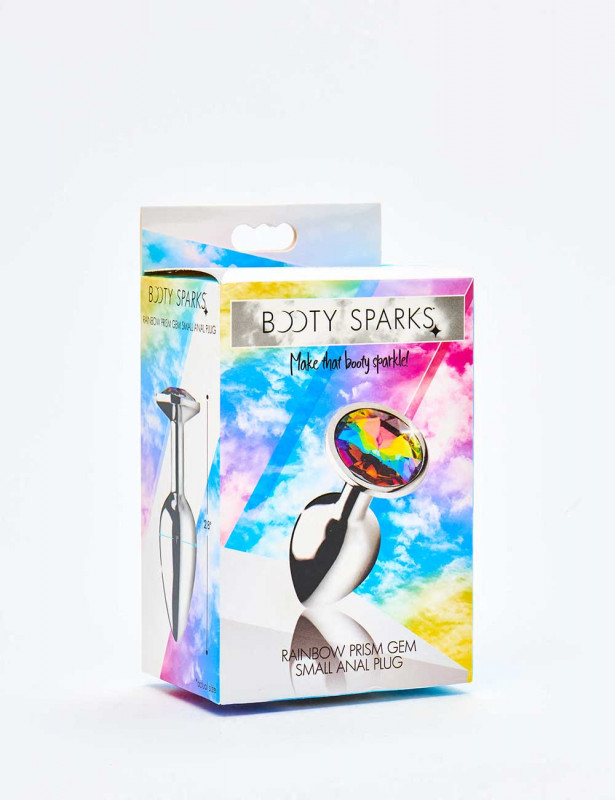  
Butt Plug - Rainbow Gem - Small
This Chic Rainbow Jewelled sex accessory is perfectly suited to beginners due to its size! Enjoy the thrills while the rainbow gem shines brightly! Aluminium-based, this jewelled anal plug will allow you to test your limits between hot and cold. Easily insertable thanks to its flat base, you can wear it as long as you want.
For the best experience, we recommend that you use a water-based lubricant.

After each use, clean the sex toy with lukewarm water and soap or with a special sex toy cleaner.
Top-quality rainbow gem
Insertion depth: 5.8 cm
Length: 7.1 cm
Maximum diameter: 2.5 cm
Weight: 77 cm
ABS Aluminium
Other products in the same category :