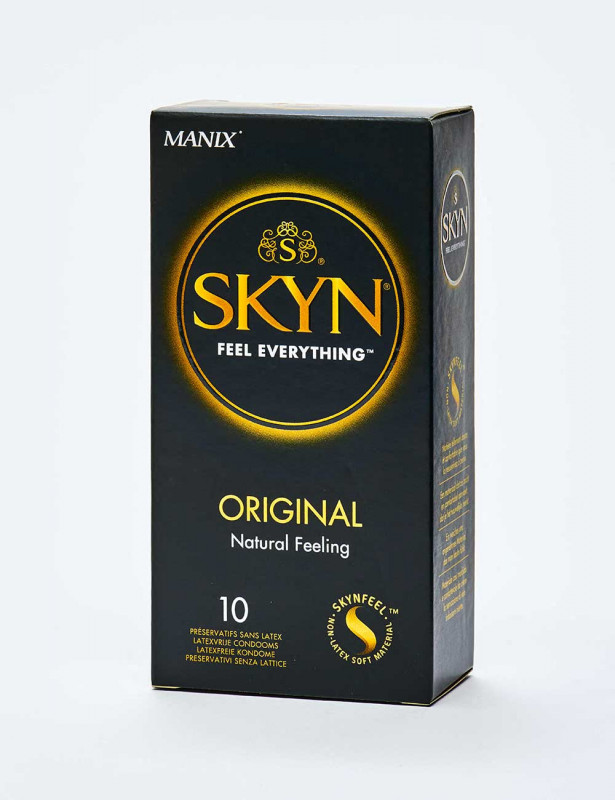  
Condoms Ultra Thin - Skyn Original - Manix - Box of 10
Skyn Original.
Medium in size, these condoms are made of polyisoprene and are latex-free.
Skyn Original condoms are easy to unroll, and most importantly, they are equipped with a reservoir.
They fit perfectly to the shape of your penis for an extremely comfortable ride, almost like you're wearing nothing.
This new range of condoms is brought to you by the incomparable Manix brand.
Box of 10 Condoms
In polyisoprene
Information about Manix Box of 10 Condoms Ultra Thin - Skyn Original
Second Skin Sensation: due to its unique formulation, SKYN offers a "second skin" effect
Flexibility: more comfortable, SKYN fits the penis better
Simplicity: SKYN is easier to roll out
Extremely soft surface
Maximum Safety: Equals the strength of standard thickness latex condoms.
Latex-free
Box of 10 condoms
Other products in the same category :