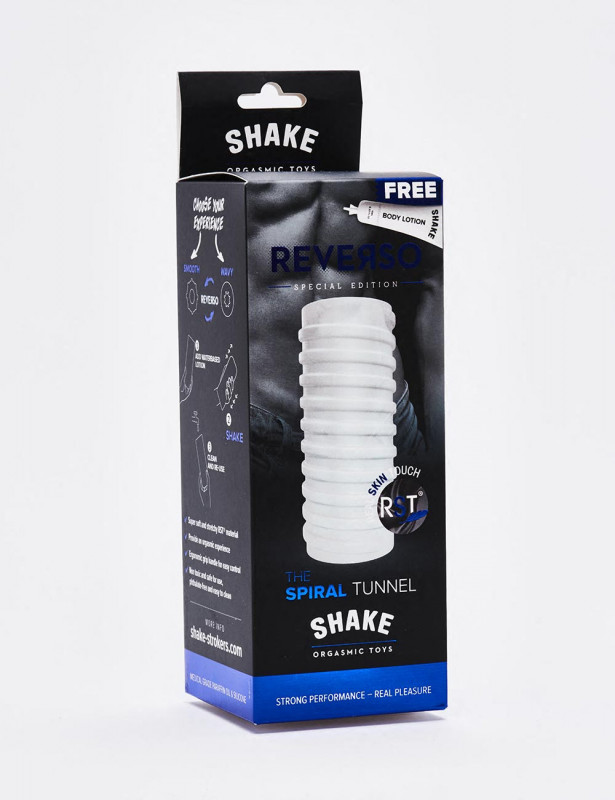  
Masturbator Spiral Tunnel - Shake - Transparent
Spiral Tunnel. Flexible, bouncy and tireless. Spiral Tunnel is an outstanding male masturbator. Made of elastomer and with medical-grade oil, it has an insertable length of 150 mm solely dedicated to men's satisfaction. Spiral Tunnel, takes care of your penis when you are tempted by a pleasurable distraction alone.
To make sure that you have everything that you need Shake has included 1 dose of lubricant.
More colours are available.  
Masturbator 
Elastomer
Medical-grade oil
Transparent 
Learn more about Shake's Masturbator Spiral Tunnel - Transparent
Male masturbator
Brand: Shake
Material: Elastomer
Colour: Transparent
Insertable length: 150 mm
Insertable width: 50 mm
1 dose of lubricant included
Reusable
Other products in the same category :