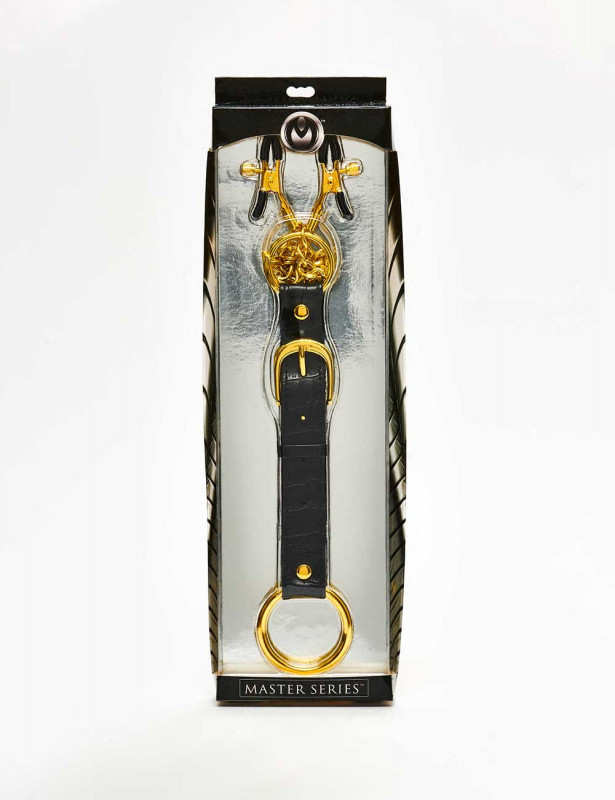  
Nipple Clamps & Cock Ring - Penitentiary Kit - Master Series
This complete Pipedream nipple clamps and cock-ring pack will give you everything you need for your BDSM games with your partner!


The nipple clamp and the cock ring are assembled with a chain (15 cm long) and a leather belt: perfect for dominating or being dominated. What will you choose?
 The penis ring with a diameter of 4.5 cm is securely held thanks to the leather belt and allows you to make your erection last longer during your bondage sessions.

 

As for the nipple clamps, it is possible to adjust the pressure according to your wishes and sensitivity. The leather belt is also adaptable, in order to reduce or increase the distance between the two accessories (penis ring and nipple clamps).
The pack is a total of 62 cm long. 
Other products in the same category :