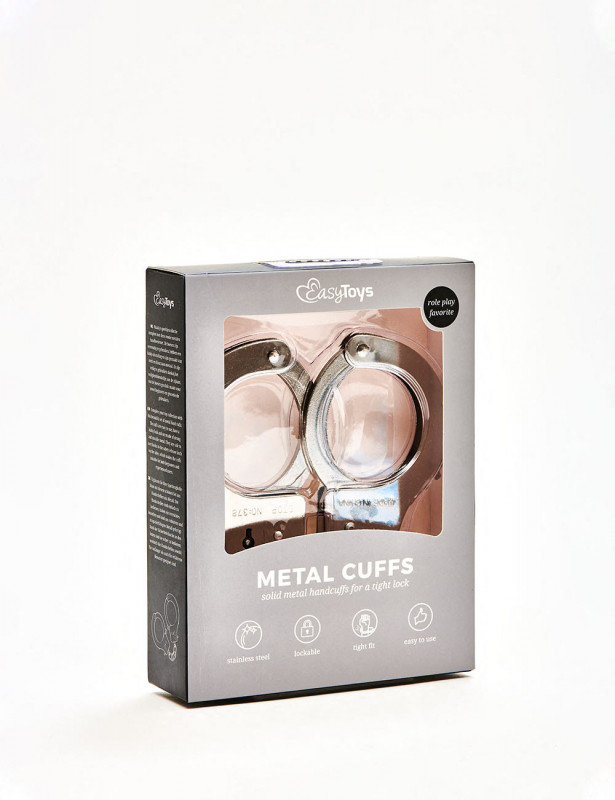  
Handcuffs - Stainless steel - 216 g
Classic metal handcuffs, designed to last a long time, as they are made from a solid material. These Easytoys handcuffs will become your new favourite accessory!

Adjustable, and good value for money, these handcuffs are suitable for beginners who wish to experiment with BDSM practices and perhaps expand their collection later! Yes indeed, other accessories are perfect to add to the handcuffs: whip, masks, leather or latex outfits...
You can buy it for yourself or it can be a great gift to give to your partner as the handcuffs are delivered in a high-quality box.
Other products in the same category :