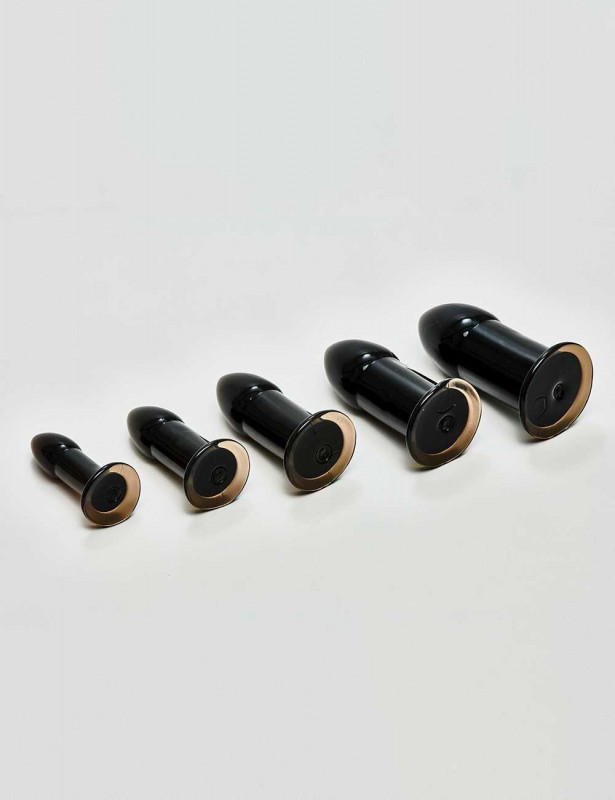  
Butt Plugs Set - Master Series - 5 items
This pack of butt plugs is aptly named: Trainer Set! This pack contains five plugs in order to familiarise yourself with anal pleasure!

Each butt plug is tapered, designed for ease of insertion, with a pointed end and a flared base. This will help you keep everything in place to enable you to wear them for a long time. So whether you are a novice or want to have your partner test anal sex, this pack is ideal!
The Semi-rigid rubber provides the necessary firmness for easy insertion whilst being flexible for more comfort.

Use the plugs alone for fun, or use them as a training tool to gradually increase your tolerance so you that can later take on bigger toys. The graduated size allows you to reach the desired size for ecstasy and ease.
Measurements from smallest to largest:
8.3cm in length, 2.4cm in diameter
9.5cm in length, 3cm in diameter
11cm in length, 3.8cm in diameter
11.5cm in length, 4.2cm in diameter
13cm long, 5cm in diameter
Information about Master Series Butt Plugs Set - 5 items
Material: TPE
Weight: 450 grams
Contents: 5 items
Watertightness: Yes
Phthalate free: Yes
Colour: Black
Suitable for: Unisex
Guarantee: Yes
Suitable for penetration: Yes
Suitable lubricant: water-based, silicone-based
Stimulation: Anal stimulation
Minimum diameter: 2.50 cm
Maximum diameter: 4.00 cm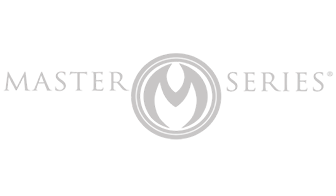 Data sheet
Color

Black

Size

From 8 to 10cm
From 11 to 15cm

Material

TPE

Pack units

Pack of 5

Diameter

From 2 to 3cm
From 3 to 4cm
From 4 to 5cm
Other products in the same category :