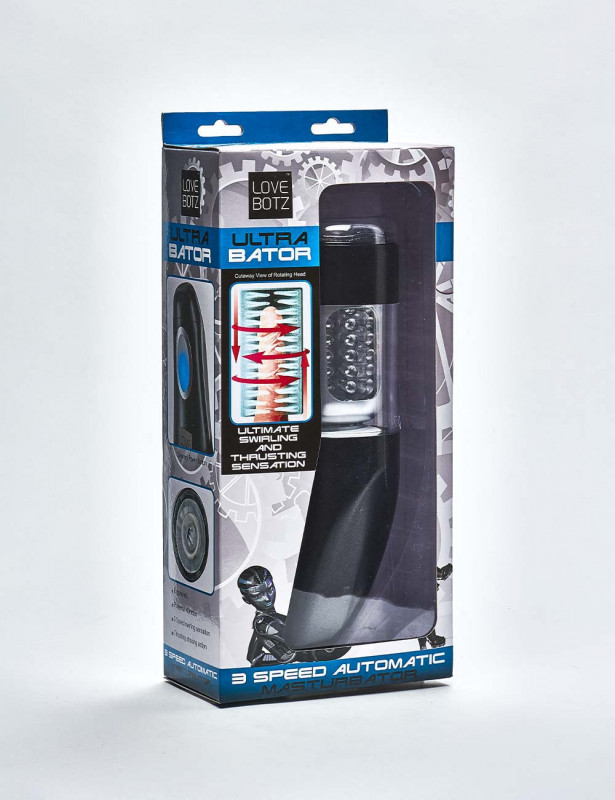  
Vibrating Masturbator - Ultra Bator - Lovebotz
Take it up a notch with this Lovebotz automatic masturbator! Alone or with a partner, enjoy this automatic male masturbator with its three rotation speeds rotating around your penis. In addition to these stimuli, its thrusting action will make you writhe with surprise.


This sex toy for men has a textured interior and several sensation sensors. Are you curious about the result? This masturbator for men is transparent, so you can see the machine in action.

Equipped with the latest technology available, this automatic masturbator for men is composed of an ergonomic handle so you are able to hold it more easily. To choose your speed, you can use the control keypad.

 
You will never be disappointed with the continuous rhythm of this male masturbator and its unique operating system.
 

Very easy to use, all you have to do is lubricate (water-based lubricant or silicone-based lubricant) before inserting your penis.
When you're ready all you have to do is turn on the sex toy, select the desired mode and finally, let your masturbator work for you giving you great pleasure!


This sex toy for men works using 4xAA batteries (not included).
More about LoveBotz' Vibrating and Thrusting Masturbator Ultra Bator
Material: TPE, ABS
Weight: 733 grams
Battery type: 4x AA batteries (not included)
Operation: Push-button
Parameters: 3
Phthalate free: Yes
Colour: Transparent
Suitable for: Men
Suitable lubricant: Water-based, silicone-based
Stimulation: Stimulation of the penis
Outside diameter: 5 cm
Minimum diameter: 2 cm
Maximum diameter: 4 cm
Length: 26cm
Noise level: Normal
Internal structure: Nubs
Other products in the same category :