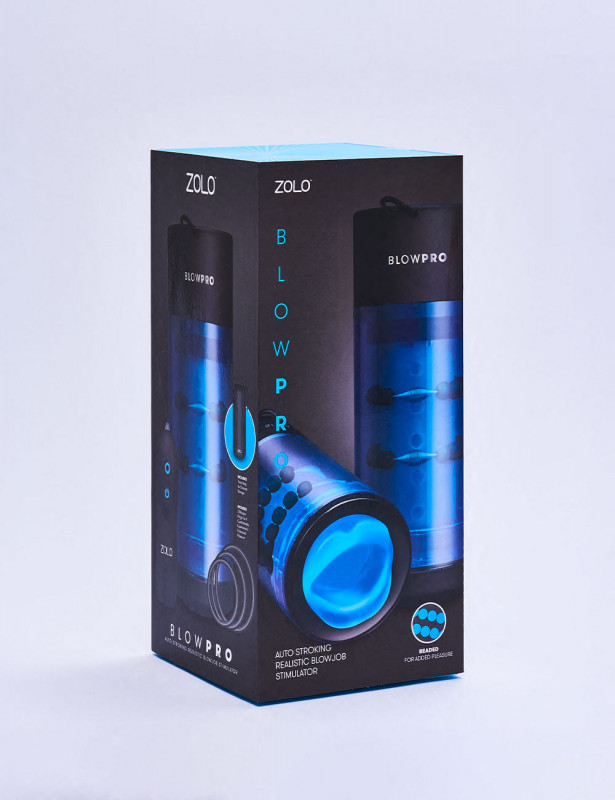  
Vibrating Masturbator - Zolo - Blowpro - LED Indicator
This Blowpro Zolo male masturbator is able to offer a 100% realistic experience with supple lips and a ribbed textured sleeve.

 
An innovative device using dynamic massage balls provides to the user an intense pleasure throughout the experience. As it is a vibrating masturbator, it is possible to use the remote control and the LED indicator to choose one of the three settings available. 3 cock rings are included to intensify the moment. it is also possible to use them during sexual games.


This realistic sex toy for men is easily washed with water. It comes with a storage bag so you can take it with you everywhere! It works on 4 AA batteries.
1 masturbator
1 travel bag
3 silicone cock rings
Instruction manual
More about Zolo's Vibrating Masturbator Blowpro - LED Indicator
Ultra-realistic feeling with supple lips and a unique and innovative texture
Dynamic massage balls
Several modes to choose from with remote control and LED indicator
Easy to carry with its storage bag
Set of 3 cock rings
Instruction manual
Works on 4 AA batteries
Other products in the same category :