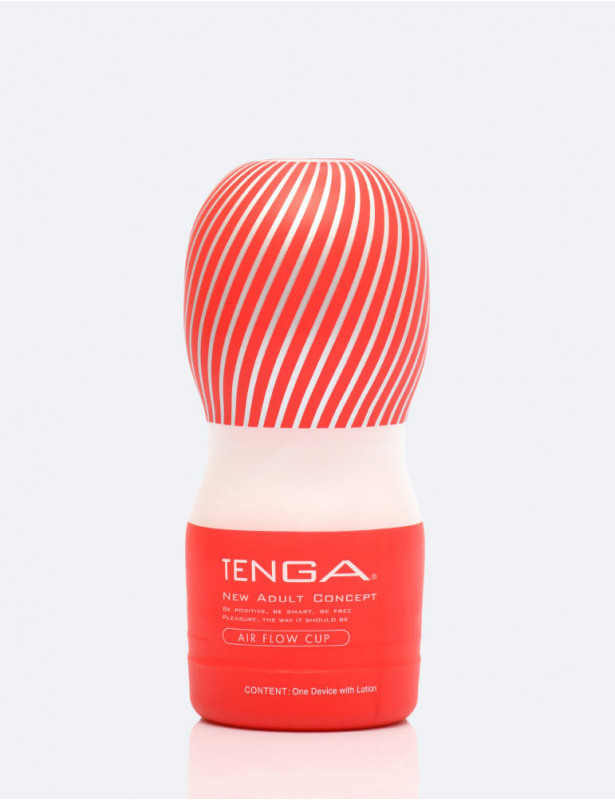  
Masturbator Tenga - Air flow cup - 15 cm
This Air Flow Cup sex toy from Tenga has revolutionary technology. It consists of 24 air chambers that gently hug and stimulate your penis. This masturbator reproduces the pleasurable sensations felt during vaginal, missionary position penetration. This masturbation sleeve also gives you the possibility to adapt the suction force thanks to the opening visible on the upper section.
Masturbator Tenga 
Single-use
1 Lubricant sample included
Information about Tenga's Masturbator - Air flow cup - 15 cm
Size (D x W x H mm): 65 x 65 x 155
Insertion length approx. (mm): 150
Insertion width approx. (mm): 45
Weight (g): 173
Inner material: thermoplastic elastomer (TPE), new generation silicone
Product already lubricated and intended for single-use unless you are wearing a condom. 

Other products in the same category :