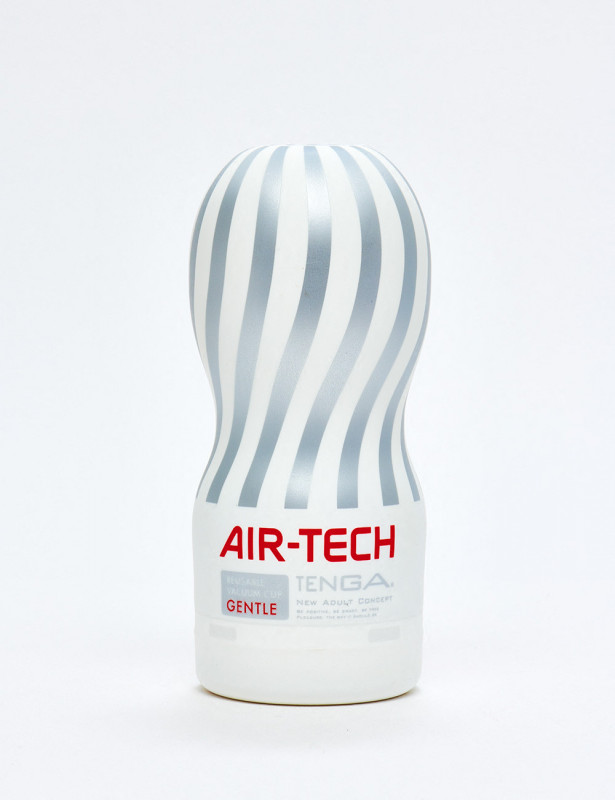  
Masturbator Tenga - Air tech gentle - Reusable
The Tenga Air Tech Gentle is a reusable masturbator. This new range of masturbators offers a more hygienic, reusable and even more exhilarating experience. The new airflow technology allows a unique suction of the penis for an incredible moment of pleasure. Air-Tech Gentle is the ideal masturbator for gentle masturbation.   
Masturbator Tenga 
Reusable
1 Lubricant sample included
Details on Tenga's Reusable Masturbator - Air-tech gentle
Taille (D x L x Hmm) : 69 x 69 x 155
Size (D x W x Hmm): 69 x 69 x 155
Insertion length approx. (mm): 150
Insertion width approx. (mm): 45
Weight (g): 240
Inner material: thermoplastic elastomer (TPE), new generation silicone
1 Lubricant sample included
Completely reusable
To clean the masturbator, simply remove and wash the internal sheath.


We recommend that you use a water-based lubricant so as not to damage your sex toy.
Other products in the same category :