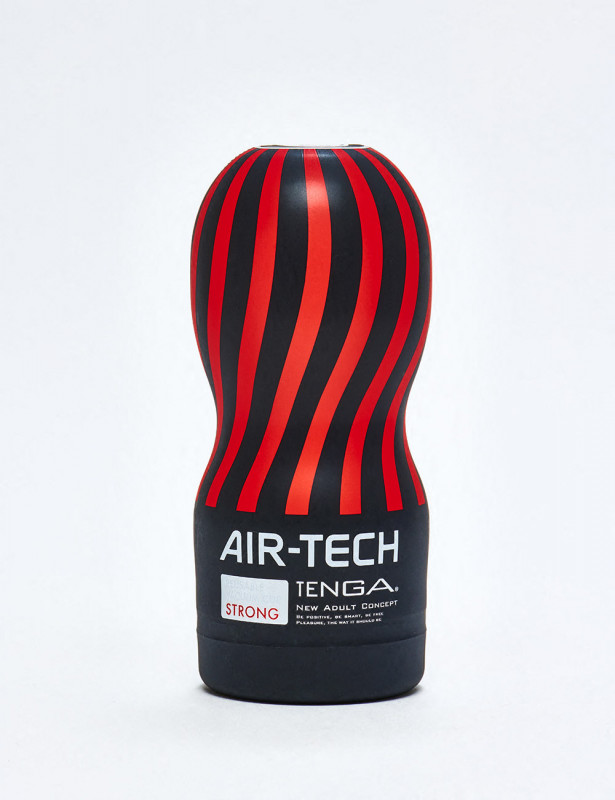  
Masturbator Tenga - Air tech strong - Reusable
The Air-Tech Strong masturbator is the new reusable version of this sex toy manufactured by the TENGA brand. Check out new sensations by adjusting the orifice of the masturbator to moderate the masturbation intensity and the suction effect. This sex toy is suitable for all sizes and can be used alone or with a partner. The Air-Tech Strong masturbator is ideal for tight and very intense masturbation.   
Masturbator Tenga 
Reusable
1 Lubricant sample included
Information about Tenga's Masturbator Air-tech strong - Reusable
Taille (D x L x Hmm) : 69 x 69 x 155
Insertion length approx. (mm): 150
Insertion width approx. (mm): 45
Weight (g): 240
Inner material: thermoplastic elastomer (TPE), new generation silicone
1 lubricant sample included
Completely reusable

To clean the masturbator, simply remove and wash the inner sheath.

The use of a water-based lubricant is recommended to avoid damaging your sex toy.
Other products in the same category :