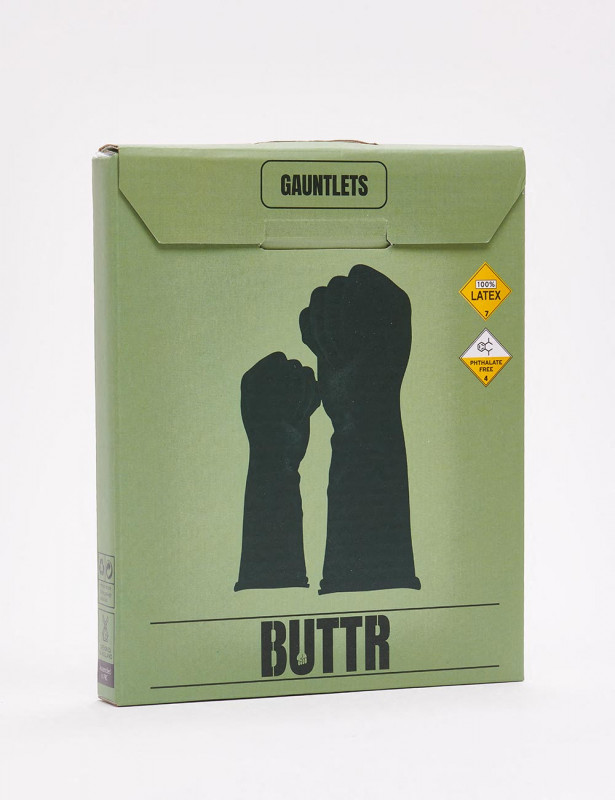  
BDSM Fisting Gloves - Latex - Buttr
Fisting lovers, here are the latex gloves from the brand BUTTR. Made from latex, high-quality material, those gloves will resist under the pressure of you and your partner's games.
  

For the best experience, easy and hygienic penetration, we strongly recommend that you use a lubricant suitable for fisting. The latex is very stretchy and so the gloves are suitable for hands of all sizes and are unisex.
Ideal for extreme sexual experiences and to fulfil your wildest fisting fantasies!
Details about LateX Fetish Accessory - Black Fisting Gloves made from Latex
Material: Latex
Weight: 110 grams
Unisex
Expandable and robust
Ideal for experienced people
| | |
| --- | --- |
| | Home delivery - EMS Network Express Mail : Delivery scheduled between the 03/06/2023 and 06/06/2023 |
Other products in the same category :