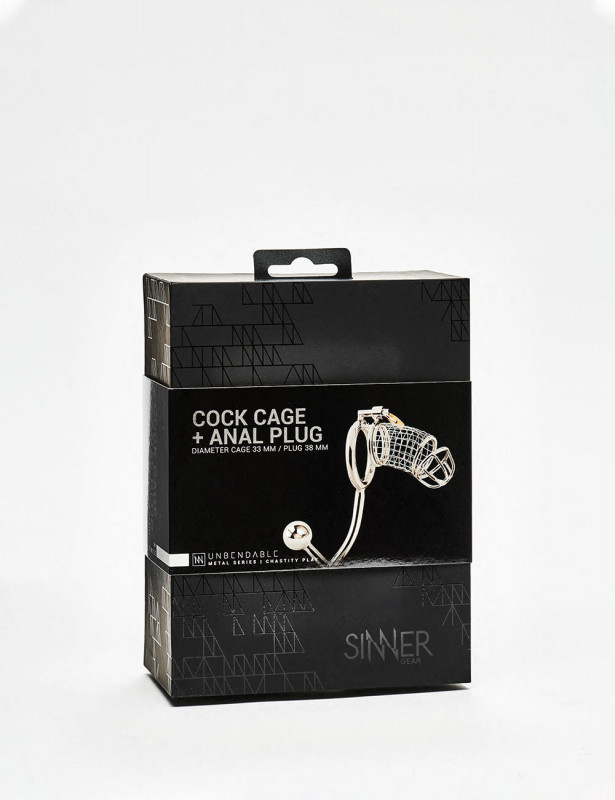  
Chastity Cage and Butt Plug - Sinner Gear Unbendable - Steel
Sinner Gear Unbendable. Take full control of your partner or on the contrary, be submissive using the metal chastity cage from Sinner Gear Unbendable! The metal immediately gives a heavy and solid look which will be perfect for an SM experience with your partner! The little extra of this naughty accessory is the anal hook to vary your desires!


It is possible to partly open the cage if you wish. The ring around the testicles can be locked to the rest of the cage using the lock provided for this purpose! How to unlock the chastity cage is up to you! Be patient... It all depends on whether you have the key to unlock the cage! 
Washable with water, this chastity cage can also vary in temperature depending on your mood. Just place it in hot or cold water.
Length: 20 cm
Maximum diameter : 3,5 cm
Stainless steel
Other products in the same category :